The Spitaleri family, named in 1102 after the Order of the Hospitallers Knights, creators of the oldest branded wine in the world, makes wine in this area since the 14th century.
In 1852 Felice Spitaleri, Marquis of Sant'Elia and Baron of Solicchiata, returns to Sicily from his own "grand tour" to found the estate as we know it today. Pioneer in the art of oenology, using the knowledge acquired in France Baron Felice creates the first ever Bordeaux blend of Italy and becomes the first to be recognised with the Royal Warrant of Appointment by HM the King of Italy in 1890.
In 1907 Antonino, Felice's descendant, ceases commercial production. Antonino however saves a few vines just for the family use.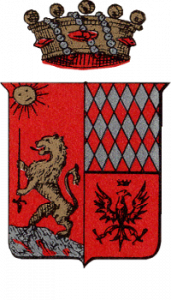 Today Baron Arnaldo, whose efforts in reviving the production of premium wine dates back to 1997, heads up Feudi Barone Spitaleri alongside his brother Felice and is the master winemaker of the company. Thus the Spitaleri family still proudly owns the estate together with a number of other properties across eastern Sicily where grows some of the most celebrated oranges.
Following the vision of 1852 only French vines are grown on the fertile vulcanic soils of Feudi Barone Spitaleri. On slopes formed by a 1607 lava-flow, in two close plots where Felice created terraces and roads, over 100km of stone-walls, and built an efficient Chateau solely dedicated to the wine production, Feudi Barone Spitaleri grows only highly-selected and sophisticated varieties instead of the indigenous yet more productive ones.
Today Cabernet Franc, Merlot and Cabernet Sauvignon are still the perfect match for the 800m's climate and 80 Hectars of generous soil forming the Castello di Solicchiata vineyard.
Pinot Noir performs its best in the thinner soil and colder climate found between 1000 and 1200m a.s.l. of the 35 Hectars vineyard going under the name of Feudo del Boschetto.
Impresa Agricola
Spitaleri di Muglia Arnaldo
C.da Castello di Solicchiata s.n.
95031 Adrano (CT)
http://feudispitaleri.com
Ph. (+39) 3473648004 / 3483427087