Prowein 2019: Assovini Sicilia in Düsseldorf
The world of wine will be meeting in Düsseldorf from 17thto 19thMarch
for the most important wine exhibition in Europe.
Representatives of Assovini Sicilia are ready to share their stories.
Palermo, 20th February 2019 –Prowein is just a month away and companies within Assovini Sicilia are busy preparing for what is considered the most important wine exhibition in Europe: almost 6,900 exhibitors from 64 countries and about 712,000 professional visitors, in 843,427 square metres of exhibition space spread over ten large halls, who represent the whole of the wine-growing and producing industry and strive to maintain the bigger picture.
The area assigned to Sicily and coordinated by the Regional Institute of Wine and Oil (IRVO) is about 305 square metres and is located in Hall 16, Stand 16C62 and 16A71. The closest entrance is that of Hall 17.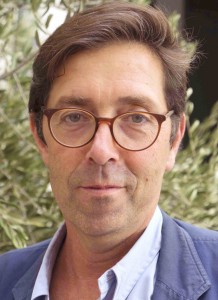 Alessio Planeta, Chairman of Assovini Sicilia, observed,"Attending Prowein is important, because of its international standing and business orientation, but also to increase the presence of high-quality Sicilian wine in Germany, as it represents the second largest market after the United States.Prowein offers interesting opportunities to large and small companies alike, which is why Assovini Sicilia supports producers wishing to attend every year."
From wine exhibition to barometer of global trends: in 1994, the year in which the first ProWein exhibition opened its doors to the public, nobody could have imagined how quickly things would develop. It was called Pro Vins, and was visited by just 1,500 people from within the industry, whilst only 29 Italian companies were present.  Italy is now one of the undisputed lead players, represented as it is by 1,700 companies. There again, 36% of Germany's total imports originate from Italy.This year, for its 25thedition, the exhibition team have prepared a programme packed full of seminars, master classes and special shows.
The city of Düsseldorf will support the exhibition throughout its duration, hosting a full programme of side events at various locations in the evenings, offering further networking and business opportunities for all concerned. An unmissable event for many.
Here is a list of the companies taking part:
ALESSANDRO DI CAMPOREALE
FEUDO MONTONI – FABIO SIRECI
BAGLIO DEL CRISTO DI CAMPOBELLO
DISISA
FEUDO SOLARIA
CARUSO E MININI
DI GIOVANNA
TERRE MAZAR – ASSULI WINERY
FAZIO WINES
CVA CANICATTI'
LOMBARDO VINI
BAGLIO DI PIANETTO
MUSITA
TORNATORE
BAGLIO ORO
GULFI
CANTINE SETTESOLI
VALLE DELL'ACATE
NICOSIA
DIMORE DI GIURFO
TENUTE BOSCO
INFORMATION
Date: 17-19.03.2019
Opening hours: every day, from 9 am to 6 pm
Hall: 16 (Stand 16C62 and 16A71)
Düsseldorf, Exhibition Area
Entrances: Entrance Hall 17
Assovini Sicilia is an association of 86 small, medium and large Sicilian wine growing and producing companies with three elements in common: total control of the wine growing and wine making production chain, from the vineyard to the bottle; the production of high-quality bottled wines; an international view of the market.
---
Communication – Assovini Sicilia
Alessia Panzeca
panzeca.alessia@gmail.com
c. +39 335 6522242
National Press Office
Sopexa Italia
Anna BARBON
| DL +39 347 7490484
| MOBILE +39 345 4303991
anna.barbon@sopexa.com